descarga la Nueva App !
Déjese guiar en las rutas y tracks
Disfruta de funciones fáciles para tu experiencia de Nordik Walk
Rutas marcadas, mantenidas y gratuitas
todas las informaciones practicas para su recorrido de trail
Guía de voz y GPS en tiempo real


Descubre las direcciónes de la destinación


Registre su tiempo
L'APP MÓVIL... PASO A PASO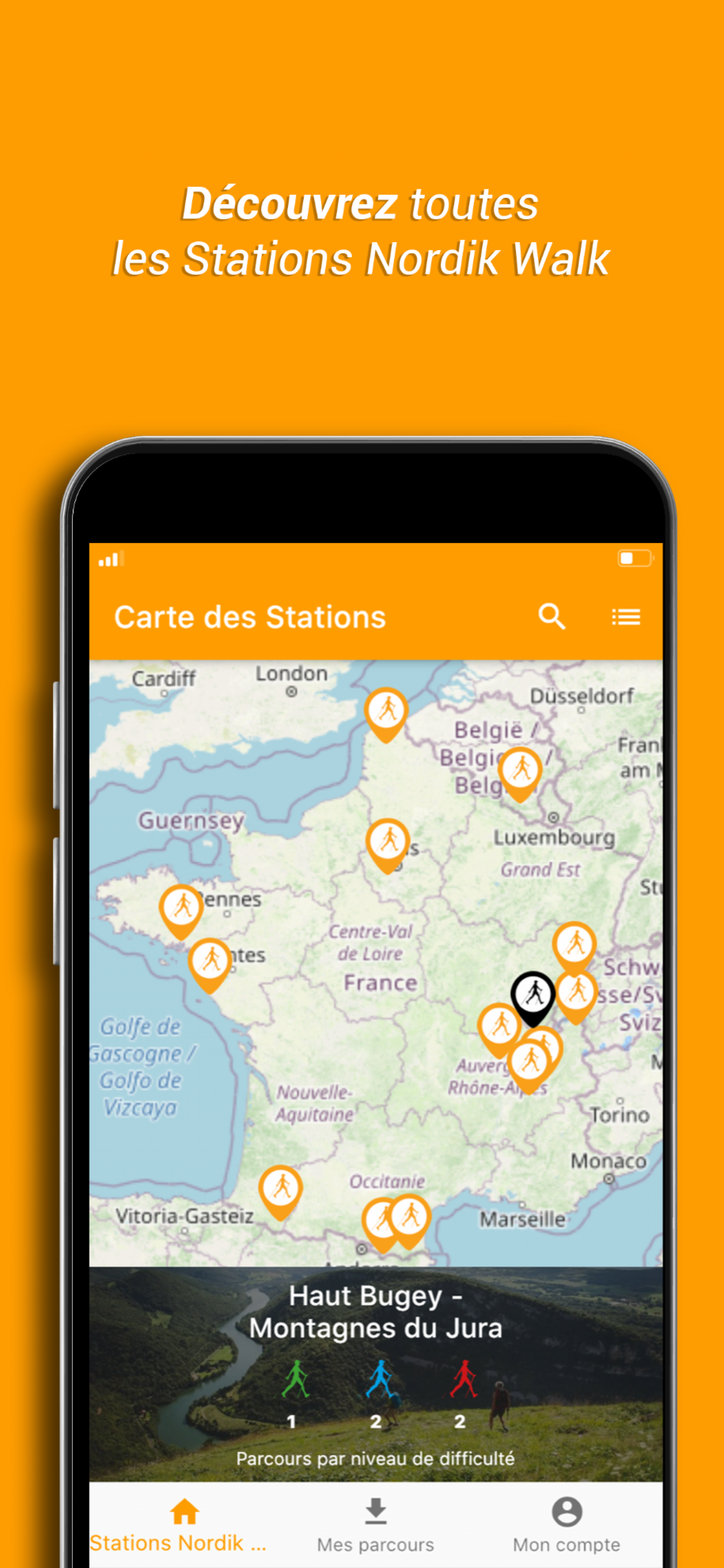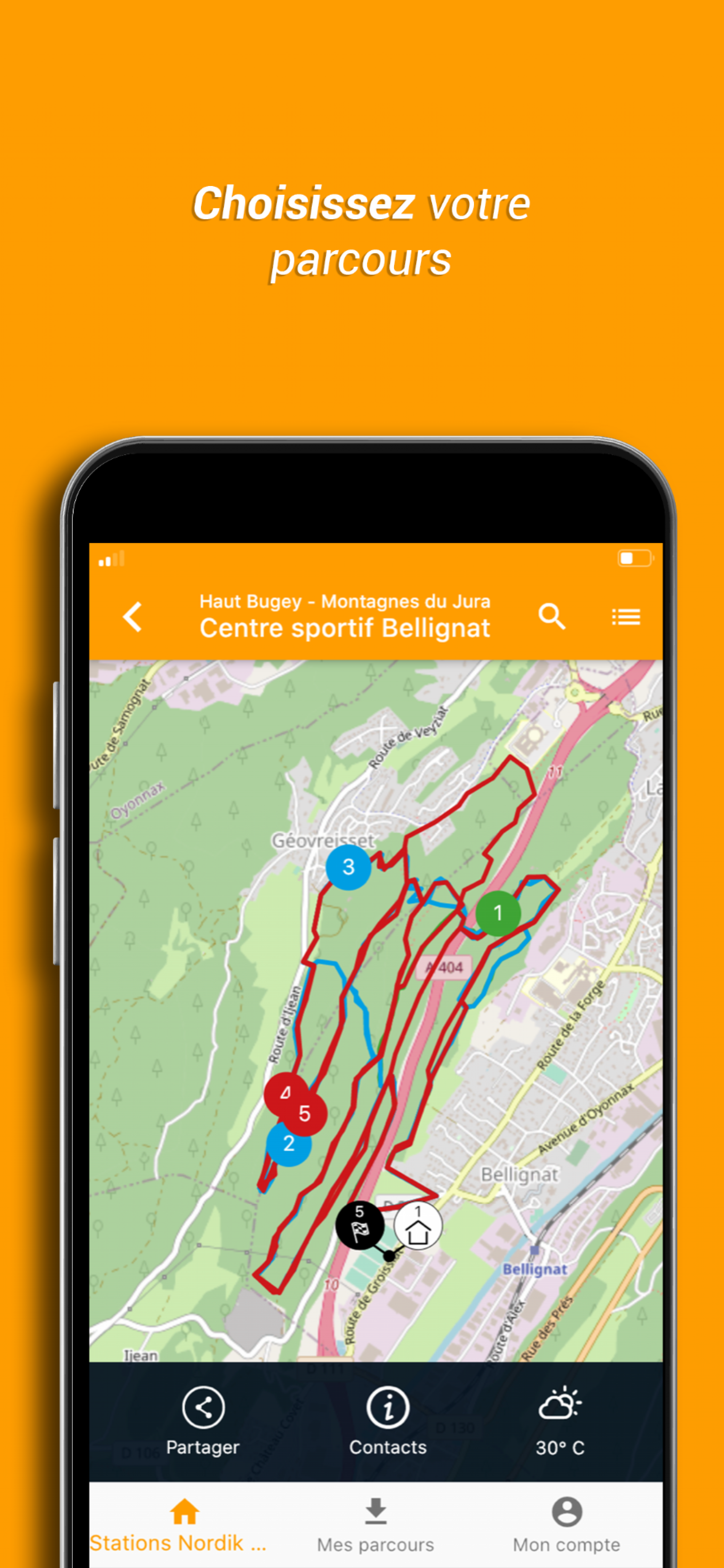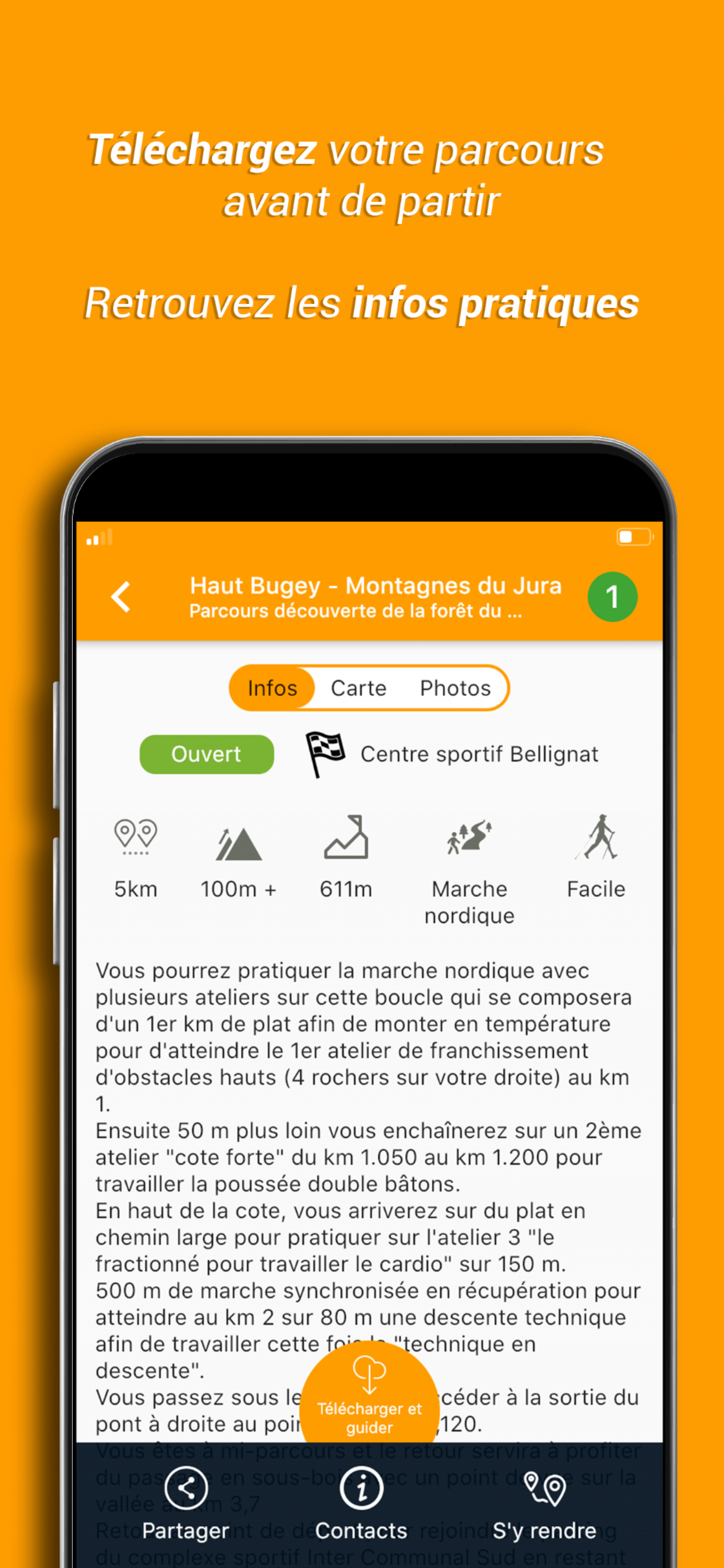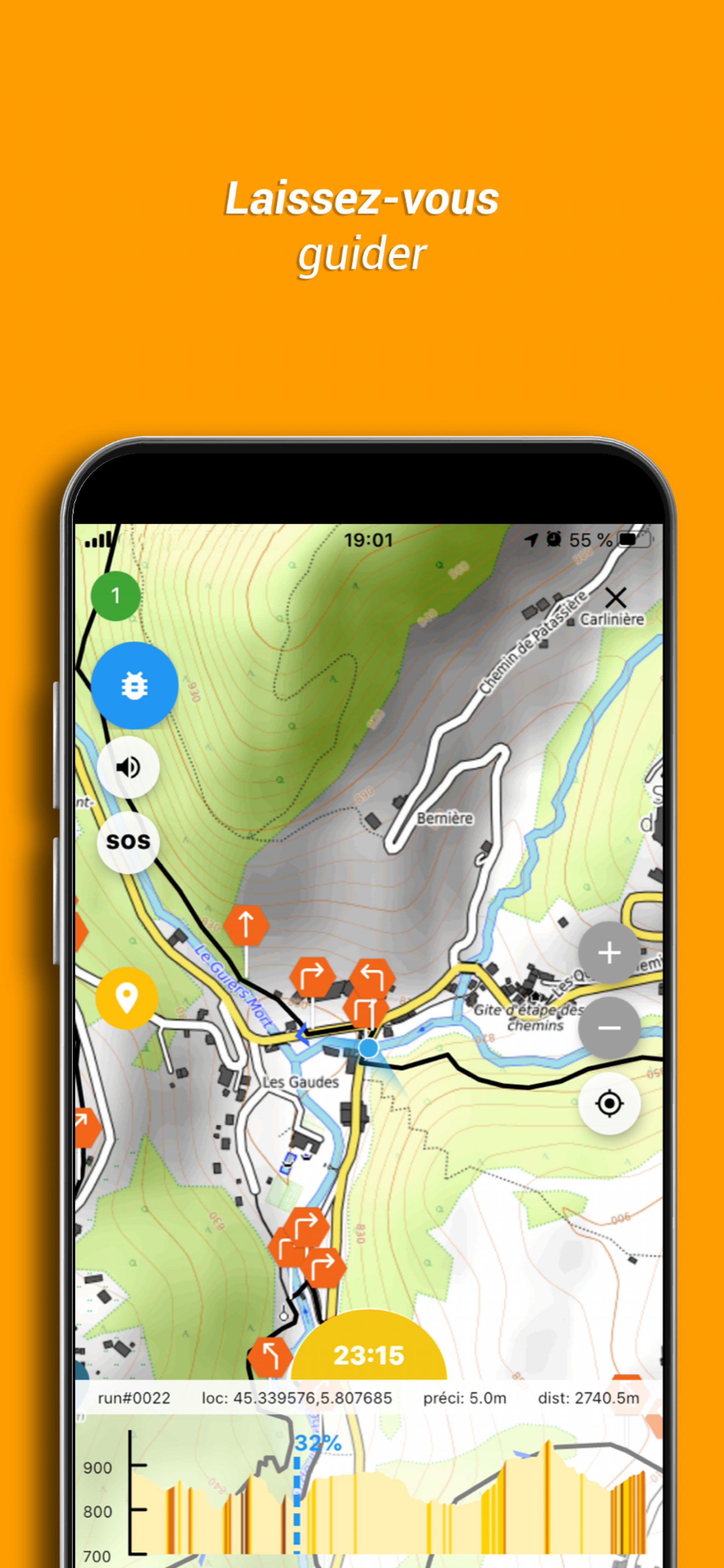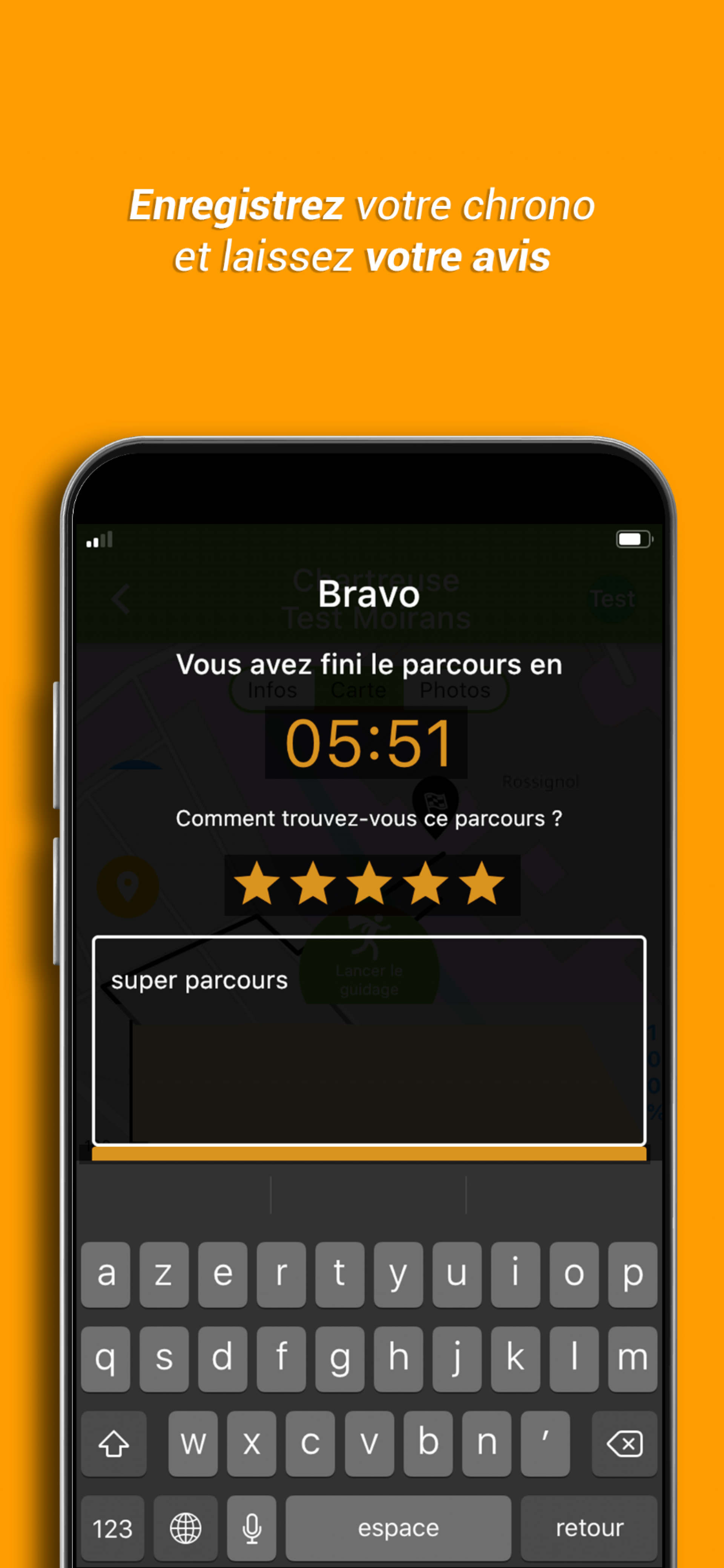 Take advantage of easy features for your experience :
Marked out, maintained and free courses
practical information for your journey (duration, altitude difference, distance, route calculation to the starting point ...)
Real-time voice and GPS guidance


Good places to go around you
to get to the good addresses of the destination (tourist office, accommodation, ...)


Chrono function to record your performances, share them with your friends and compare them to other.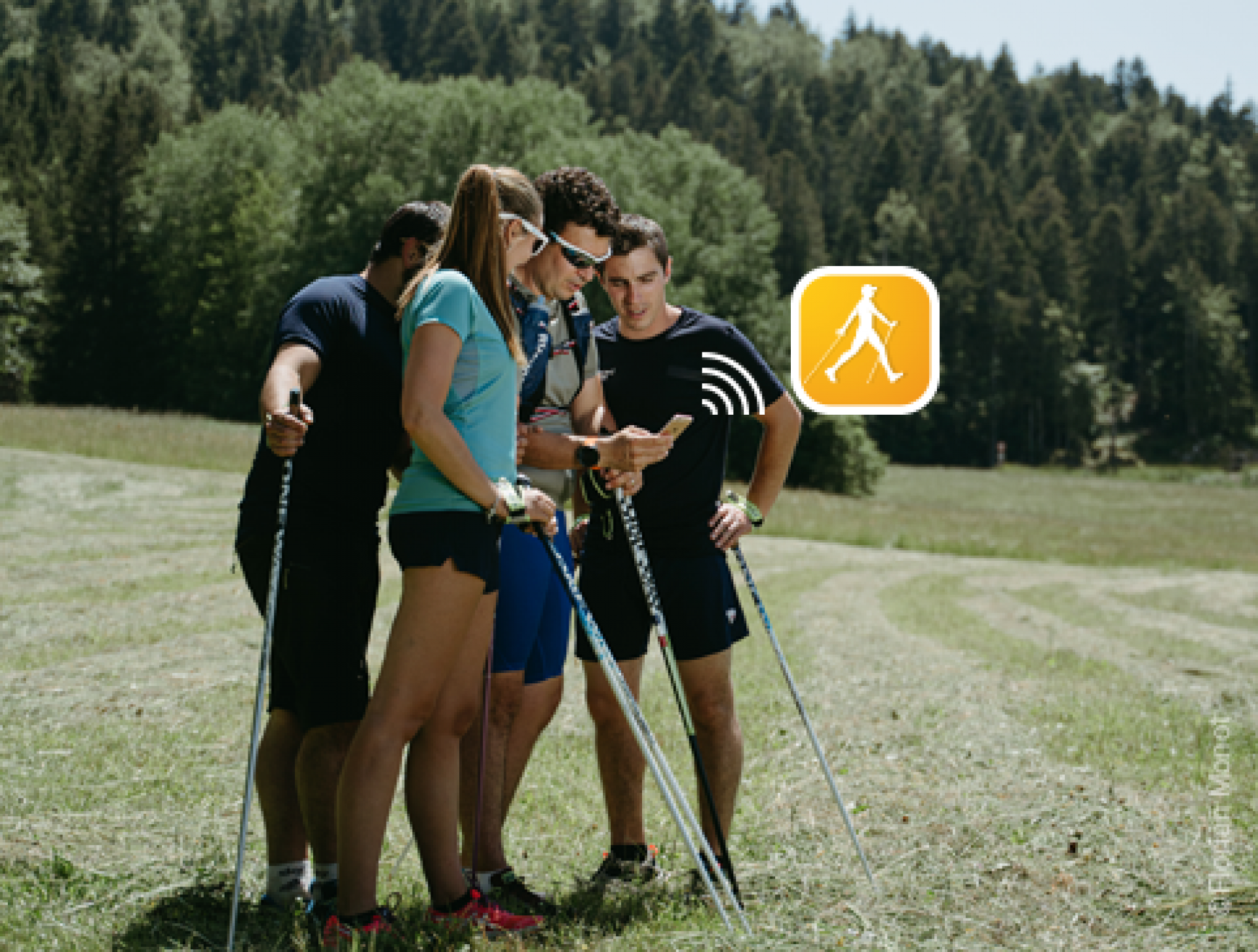 Descarga la APP movil y los rutas en un lugar donde la conexión esta buena.
Une vez que los recorridos están descargados, podrá encontrarlos en el menú "Mis recorridos" y déjate guiar sin necesitar de conexión internet
Atención el GPS consume de la batería

>> Consejos para ahorrar batería
- limitar el consumo de pantalla en modo bloqueado
- desactivar las aplicaciones que utilizan el GPS al mismo tiempo
- desactivar: wifi, intercambio de datos, rotación de pantalla, etc.
- cambiar al modo avión
- Consigue una batería de repuesto

Para una mejora continua de nuestros servicios, deja su opinión con un comentario o una nota !